As more people turn to a plant-based diet or look to reduce their meat intake, the need for new and exciting alternatives to chicken is higher than ever before. We looked at some of the best alternative ideas and have shared them below to give you the inspiration you want – check them out now!
Tofu Stir Fry
When you want a quick and healthy meal, chicken stir fry is a great option that can be easily turned into a plant-based meal. Prepare all your stir fry veg and aromatics, and then slice a block of tofu into bite-sized pieces. When your tofu is chopped, you can marinate it in any flavors and then leave it for an hour to work its magic. Once your tofu is marinated, fry it in your wok, and add the vegetables a few minutes before serving. You can do it with rice, noodles, dumplings, or eggs to make it more filling.
Tempeh Caesar Salad
Tempeh is more accessible than ever before and originates from Indonesia, which was invented as a plant-based alternative to meat. It can be served hot or cold and is easy to flavor with any marinade you like, making it a versatile option. If you love a crisp caesar salad, drop the anchovies and get rid of the chicken, replacing it with tasty tempeh. You can also source great plant-based cheeses and Caesar dressings, making the finished dish completely meat and dairy free!
Vegetable Pot Pie
When you are craving something warm and comforting, a chicken pot pie may be at the top of your list, served with yummy mashed potato. The good news is that you can enjoy this creamy, delicious meal by subbing the chicken for diced mixed veg instead. Prepare your veg and parboil it to soften it before adding to your garlicky bechamel sauce and then covering it with puff pasty – it will blow your mind and warm you up in time!
Bang Bang Cauliflower
Another popular choice is bang bang cauliflower – a great alternative to bang bang chicken! Break your cauliflower into small florets and stir until it begins to brown. Next, coat in the bang bang sauce made from a mix of onion, cornflour, and firecracker sauce and let it cook for a couple of minutes before serving and eating straight away. It's a spicy dish that is sure to impress!
Mushroom Chow Mein
Chicken chow mein is a classic takeaway dish enjoyed across the UK, but It's doesn't mean that that-based option is out of the question. Mushrooms are a great substitute for chicken and vary from large, juicy doesn'tllo varieties to small, chanterelle, and oyster options.
Pan fry your mushrooms and any other veg you want to include in your chow mein and substitute egg noodles for a plant-based option. Finally, add your chow mein sauce and enjoy your hearty meal straight from the wok.
Mixed Vegetable Tikka Masala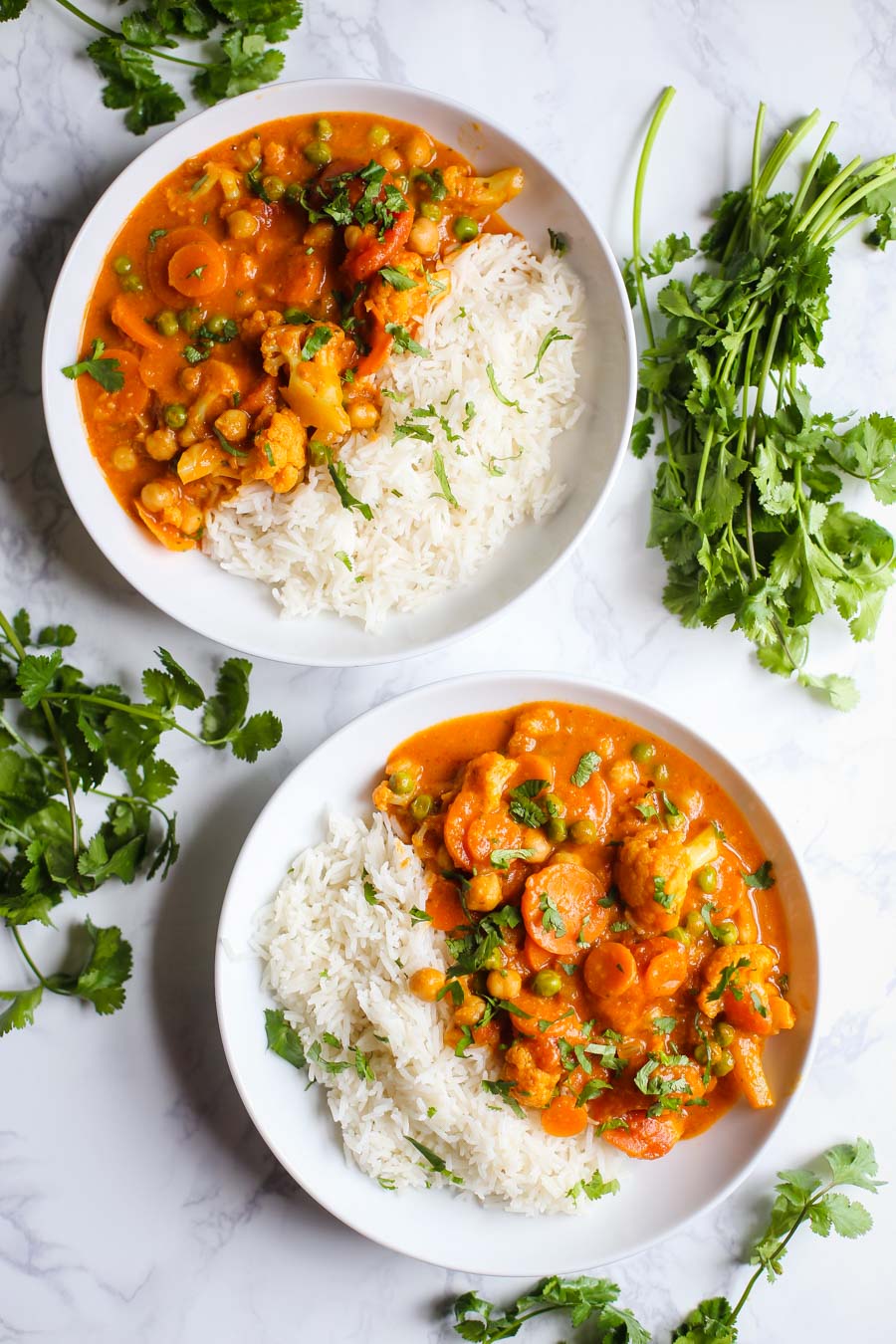 Chicken tikka masala is hugely popular, but finding a plant-based alternative can be tricky. The good news is that it is just as delicious when made with a selection of vegetables instead of chicken. You can choose any vegetables you enjoy, from carrots to peppers and onions to peas; there is no wrong decision. Serve your vegetable tikka masala with freshly boiled rice or a soft and flaky naan for a meal to remember!
Tofu and Rice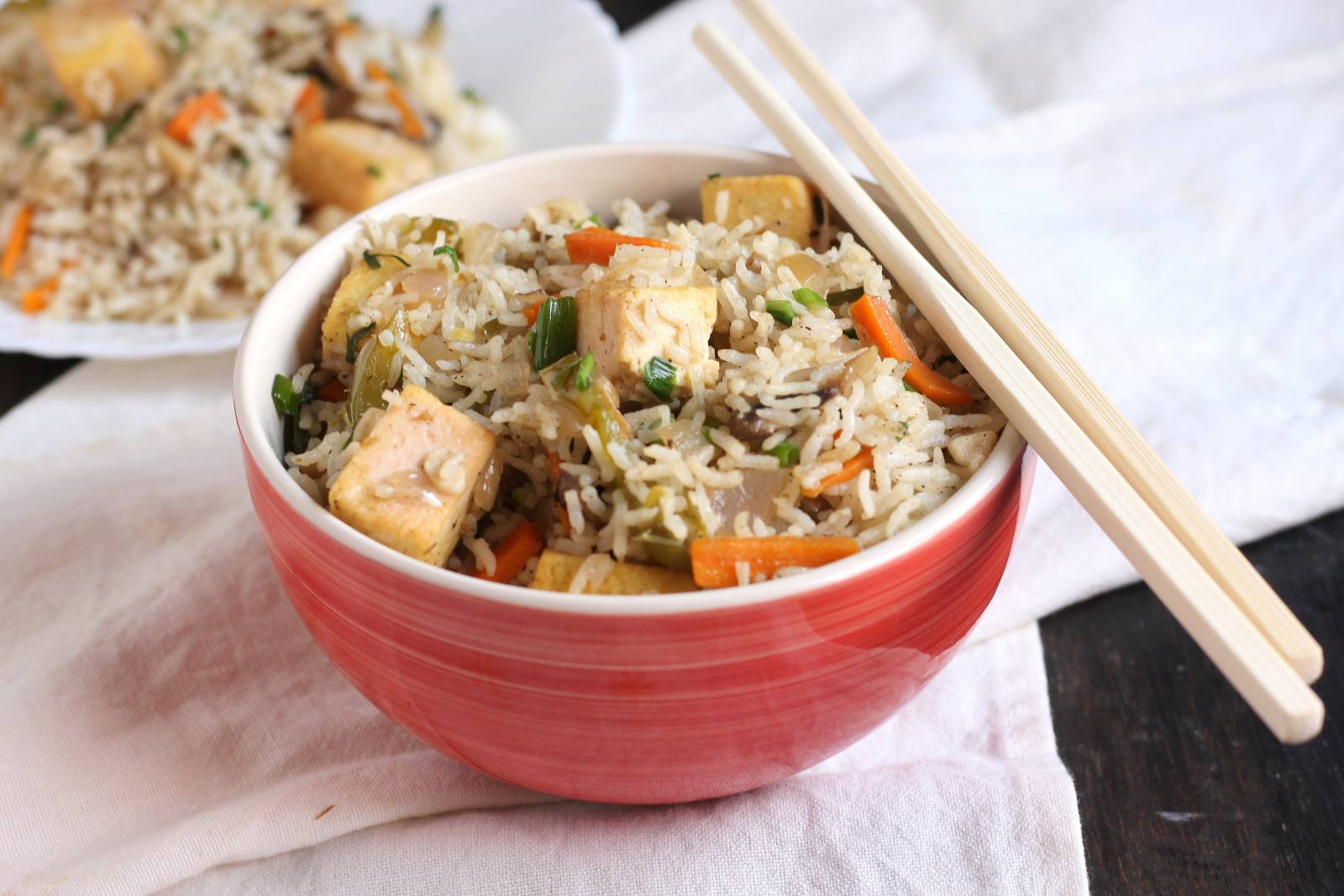 Chicken and rice are arable meals for anyone looking to eat healthy food with a good amount of protein, but a plant-based alternative is just as good – tofu and rice. Prepare your tofu into cliches or cubes, and then marinate it in a plant-based chicken seasoning or any other flavor you enjoy before cooking it. While your tofu is cooking, boil your rice and prepare any extras such as black beans. Then mix everything and serve for a high-protein, low-fat dinner!
Noodle Soup
If you are ever feeling unwell, a hot bowl of chicken noodle soup may help you feel better! It's warm, satisfying, and easy to eat even if you have a sore throat, but sadly it's not plant-based. To make it a plant-based option, omit the shredded chicken and ensure that your noodles are not madeIt'sm eggs before enjoying your new version. If you want to replace the chicken, add more veggies or a meat substitute that you enjoy, such as pea protein or tofu.
Katsu Curry
Chicken Katsu is an iconic curry dish that is mildly spicy and tasty. To make it plant-based, you can swap your breaded chicken for breaded vegetables, tofu, or other meat substitute and then serve it with the Katsu sauce and boiled rice. The great thing about a plant-based Katsu is that the sauce remains the star of the show, but you get a delicious meal made from the most ingredients you love!
Sweet Chilli Tofu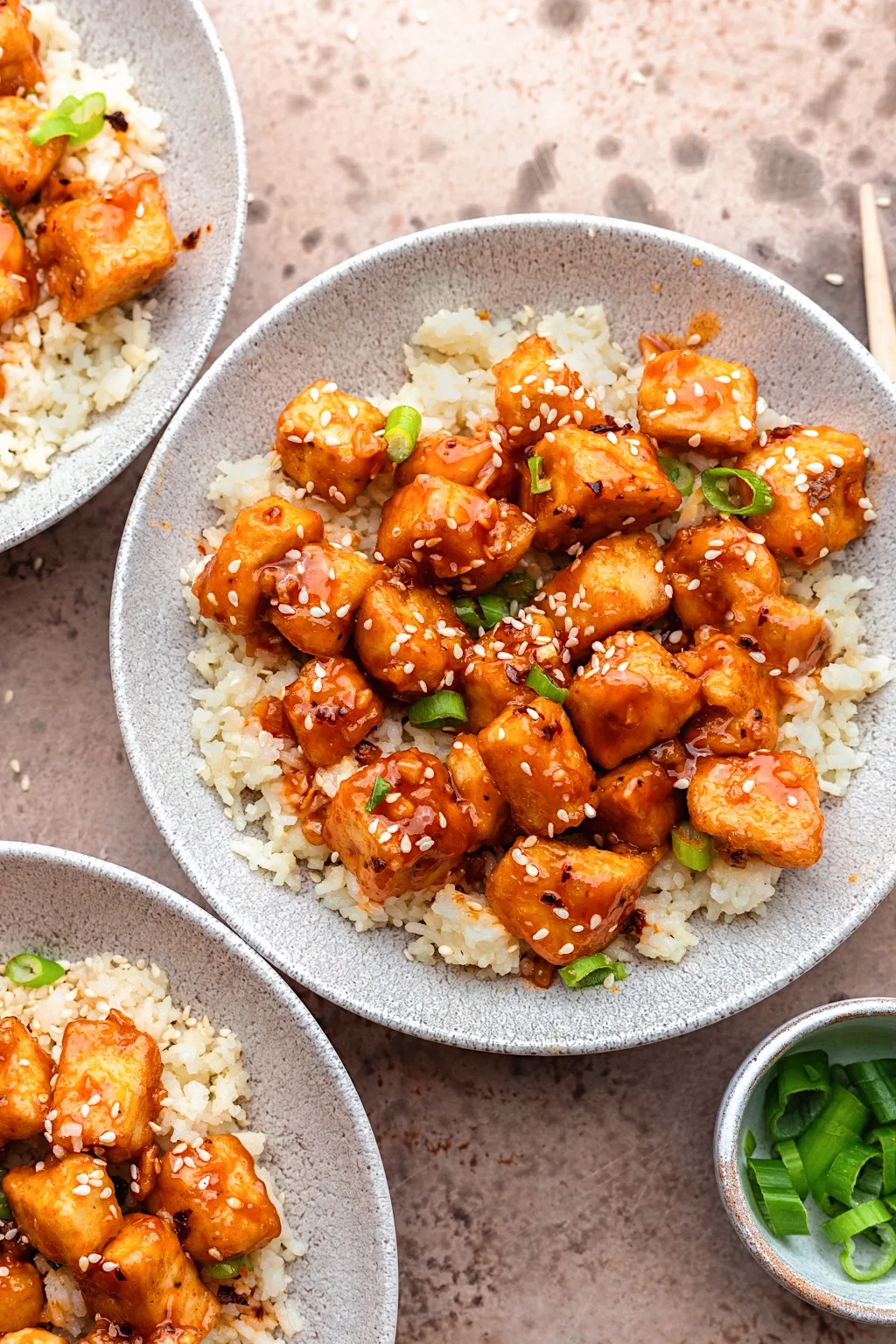 Sweet chili chicken is a very popular dish, especially when served with salad or in a wrap, as it packs a punch and gives your mouth a zingy chili taste that will leave you wanting more. Swapping the chicken for tofu in this recipe is easy as the tofu will soak up the sweet chili marinade and create a powerful flavor that easily rivals any chicken version available!
Choosing plant-based alternatives doesn't need to make your dining experience bland, especially with so many options available! Shop around and try many different versions until you find the best ones for your taste buds. So, the next time doesn't have chicken, why not skip it and try one of our top ten alternatives instead?