Most people do not believe that the size or shape of a wine glass influences the flavor of a wine. Wine glass design, on the other hand, is highly serious science. Some wine glasses are specifically constructed for certain grape varietals to emphasize or balance certain elements of the wine they generate. In reality, the same wine will taste different in various glasses.
The world of wine glasses may be especially mindboggling. It may not be easy to know where to start. However, wine specialists who are inexperienced with the study of wine and winemaking) may notice a difference between drinking tepid white wine from a cup and drinking the same label chilled in a dazzling wineglass. We'll go through the many sorts of pinot noir wine glasses.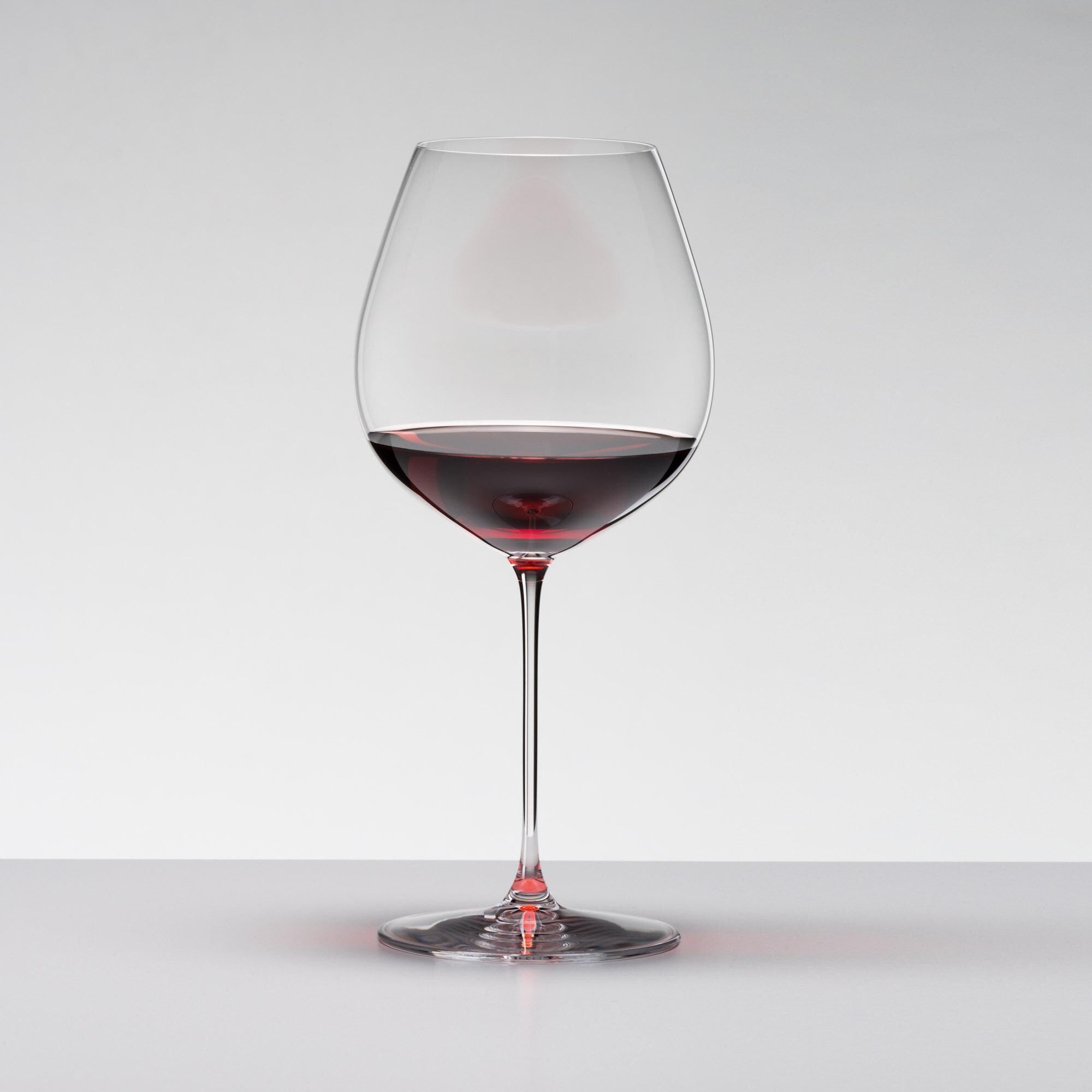 Best Pinot Noir Glasses
Riedel Vinum Pinot Noir Glass
The Pinot Noir glass is ideal for light-bodied red wines with mild tannin and strong acidity. This glass brings up the wine's rich, fruity flavors while tempering its sharp edge. The pinot noir glass shape is like a balloon-shaped bowl that retains all of the aroma's subtleties. Vinum was designed in 1986 by 10th-generation glassmaker Georg J. Riedel to ensure that every wine enthusiast could purchase varietal-specific glassware. Vinum is RIEDEL's basic stemmed varietal line. Machine manufacture, based on the handcrafted Sommeliers line, allows Vinum to be sold at a more affordable price. The glass set is manufactured by machine and is dishwasher safe.
Zalot Denk'art Burgundy Glass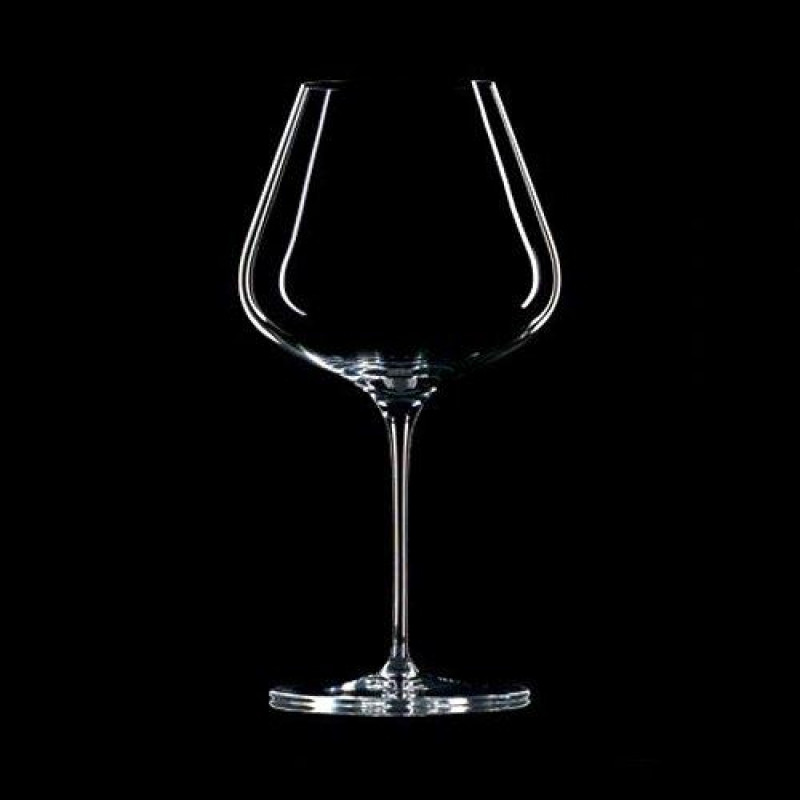 Because Burgundy is Pinot Noir's spiritual home, this region-specific wine glass is ideal for the crimson, fragrant grape. The large bowl allows for a lot of air circulation, which releases aromas and helps focus on the sweet fruit flavors typical of Pinot. As usual, Zalto provides a paper-thin rim and delicate stem that looks fragile but holds up well with repeated usage. These hand-blown crystal glasses are pricey, but if you can only afford one luxury vessel for your best Pinots, make it this one.
Riedel Heart to Heart Crystal Pinot Noir Glass
Aside from the stylish, contemporary style of these Riedel crystal wine glasses, the shape and size are ideal for Pinot. The large bowl catches the fragrant bush fruits of these wines and conveys them over its curved rim. Riedel is the market leader in wine glass product development, so when you buy a pair of their glasses, you know you're drinking wine from the greatest possible containers.
Riedel Big O Wine Tumbler Pinot Noir Glass
Stemless glassware is becoming increasingly popular, and these Riedel Big O tumblers combine the more conventional Pinot Noir wine glass form with a sleek stemless design. You may have noticed this tulip-shaped dish before but may not have grasped the significance of its creation. The curving, outward-pointing rim plays a crucial influence in how you taste your Pinot Noir. The edge of the glass guides the wine to the slightest touch, where sweetness, or in this case, rich and ripe fruit tastes, aids in complementing the sharpness and bitterness. If you want elegant glasses, they are an economical option.
Riedel Veritas New World Pinot Noir Glass
Riedel's machine-blown crystal Veritas range was designed with region and grape of wines in mind. The tulip shape and thin, smooth rim of this New World Pinot Noir glass enable for simpler swirling, smelling, and drinking of delicate Pinots. New World Pinots often have a riper fruit flavor than their savory siblings in France, which these glasses were meant to highlight.
Libbey Signature Greenwich Red Wine Glass
Libbey Signature red-wine stems are one of the finest value fine-wine glasses on the market, with a wide 24-ounce bowl capacity. However, it is not as fat-bottomed and bulbous as specialized Pinot glasses; the capacity and angular design offer enough area for swirling to unleash the wine's scent.
ROD Red Wine Glass
ROD red wine glasses are made from titanium, lead-free crystal in one of the world's crystal capitals, Bohemia, Czech Republic, and come in a three-pack container with an eBook called Wine Wisdom. There are 195 pages of wine-related material inside, ranging from locations to recipes. When you order their things, you can return them within 90 days, no questions asked.
FAQs
What glass can you use for pinot noir?
The Pinot Noir glass is ideal for light-bodied red wines with mild tannin and strong acidity. This glass brings up the wine's rich, fruity flavors while tempering its sharp edge. The tulip-shaped bowl absorbs all of the aroma's subtleties.
Why are pinot noir glasses different?
Some wine glasses are designed expressly for specific grape varietals to highlight or balance particular elements of the wine they generate. In actuality, the same wine will taste different in each glass.
What is the best way to serve Pinot noir?
Like other red wines, Pinot noir is best served noticeably cooler than room temperature. Offering red wines at room temperature is generally too warm, and the tastes might get jumbled when the alcohol takes control. Lighter-bodied reds, such as pinot noir, should be served at 55°F.
What shape glass do you use for red wine?
Red wine glasses often have a dome bowl. In addition, they are bigger and taller than white wine glasses. This is because red wines are frequently robust, and the spherical form retains the smells and tastes in the mirror.
Is it necessary to swirl Pinot Noir?
You may notice a change in aromas if you smell from the bottom and the top of the pinot noir glass. More than just releasing faint floral and berry smells, swirling works by stimulating the wine and unleashing those fruity and flowery aromas.
Final Words
There is so much variety in the wine and wine glasses that you get confused with them. If you are a red wine lover, go for one of these listed pinot noir glasses or choose any universal wine glass.